Welcome to the website of the Division of Thoracic Surgery at Northwestern University Feinberg School of Medicine's Department of Surgery. We specialize in disorders of the lung, pleura, mediastinum, airway, esophagus, diaphragm and chest wall. Through our Northwestern Medicine clinical affiliations, our faculty leads a multidisciplinary team of specialists in the fields of medical and radiation oncology, pulmonary medicine, advanced lung disease, lung transplantation, esophagology, thoracic pathology and radiology to ensure that all patients receive the most efficient and high-quality care.
The Division of Thoracic Surgery is also committed to resident education and offers high-quality training to cardiothoracic and general surgery residents. In addition, we provide an elective rotation to fourth year medical students interested in the surgical field.
Thank you for your interest in our division.We invite you to
contact us
with your comments and questions.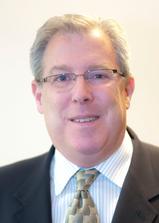 Malcolm DeCamp, MD
Fowler McCormick Professor of Surgery
Chief, Division of Thoracic Surgery
Department of Surgery
Northwestern University Feinberg School of Medicine